About AKS University, Satna (MP) India
AKS University, Satna 485001 Madhya Pradesh has been established by Government of Madhya Pradesh by an Act No.44 of 2011 of Madhya Pradesh State Legislative Assembly (Vidhan Sabha) and is recognized by University Grants Commission (UGC), a statutory body of the Government of India under 2(f) of UGC Act. AKS University is promoted by the eminent Rajiv Gandhi Group of Institutions and value-driven professionals with an enviable track-record of molding almost 20000 students over last 19 years, is guided by the principle of Think Global and Act Local. The curriculum, course offerings, and the Centers of Excellence at the AKS University are all aimed at knowledge-creation & skill-development. The University is primed to fulfill its mission of developing & arming human resources with modern applied knowledge & competencies, harnessing knowledge for addressing multifarious local, regional & national challenges including creating skilled manpower to support the leapfrogging economic growth of India, enhancing engineering competitiveness through technology-development & technology-induction, enhancing agricultural productivity through Biotechnology & other innovations, environmental conservation through innovative technology & approaches. AKS University considers the paradigm of Think Global & Act Local as a key enabler in furtherance of its mission, vision and objectives, and towards this end, AKS is keenly exploring linkages with selected national & global Universities and Institutions of repute so as to maximize knowledge-exchange, joint research, faculty & student exchange, twinning programs, sharing best practices in higher education space; and thereby emerge as a globally-relevant institution in this interconnected world of today & future. Department of Biotechnology is running under the University with mission provide excellent and sensible teaching with maximum practical and research exposure to create skilled and well trained biotechnocrates and entrepreneurs as per academia and industry needs in the frontier areas of Microbiology and Biotechnology.
About The Biotech Research Society, India (BRSI)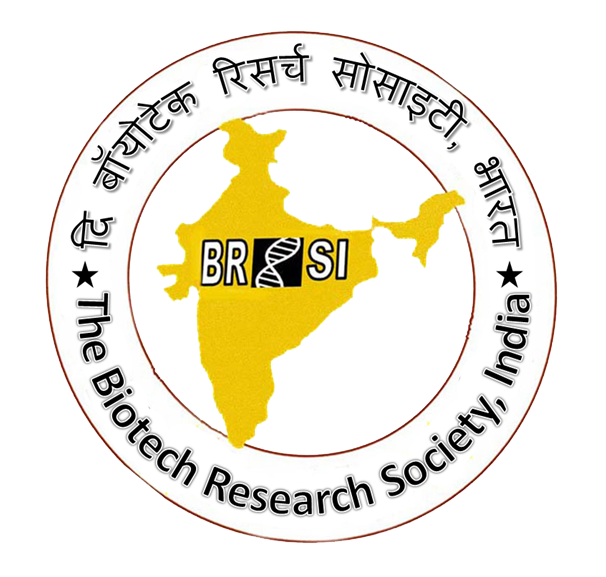 The aim of the Biotech Research Society of India [BRSI] is to promote the R&D in biotechnology, bring interaction between the academic institutes and biotech industries, interact with the industries and help them in resolving their problems as well make them aware with the new developments in the biotech sector, provide and arrange training in biotechnology, dissemination of biotech knowledge through the organization of lectures, seminars and symposia on scientific programmes and societal missions.
About Society of Life Sciences (SLS)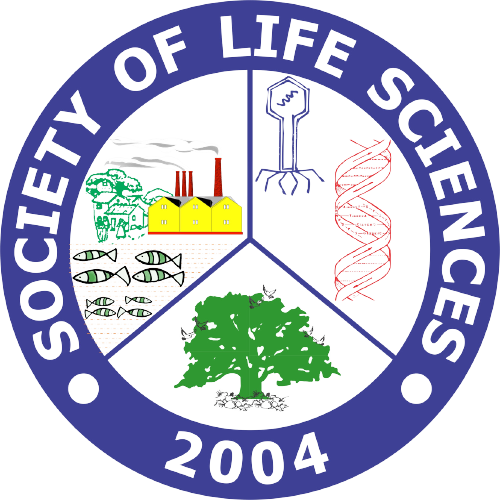 The Society of Life Sciences (SLS) was established in 2004. It is the registered society open to everyone, who has an interest in the field of the Life Sciences. The Society provides a forum for the publication of basic and applied researches in Life Sciences in the field of Animal Science, Plant Science, Microbiology, Biotechnology, Environment and Medical Science. Society is regularly publishing two peer reviewed biannual journals i.e. National Journal of Life Sciences and Life Science Bulletin from 2004. The Society facilitates Fellowship (FSLSc) to its life members every year selected after the evaluation of their significant contribution. Not only this, the excellence in such areas recognized by Society, by giving them awards.
About Centre for Energy and Environmental Sustainability (CEES)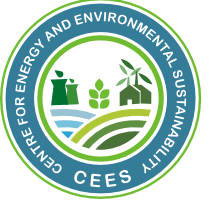 The Centre for Energy and Environmental Sustainability (CEES) is an organization undertaking dedicated and tailor-made education programs and research and consultancy activities broadly in the areas of Biotechnology, Bioengineering, Food Technology and Environmental Science and Technology. The Centre offers specialized courses and educational extension services, including organization of workshops and training courses in multi-disciplinary domains of biological sciences and engineering.
Vision and Mission
Peruse and nurture education & research on bioenergy and environment for all-inclusive sustainable growth; and development of the society with global academic and industrial partnership and networking. CEES aims to develop bioenergy, environment educational, and industrial platforms employing interdisciplinary skills as well as biotechnology, bioengineering, and environmental biotechnology tools.
Activities
The Centre for Energy and Environmental Sustainability (CEES) is an independent organization undertaking dedicated and tailor-made education programs and research and consultancy activities broadly in the areas of:
Agricultural Biotechnology (Agri waste management and resource recovery)
Bioeconomy (Biomass-based bioeconomy development)
Bioenergy (Algal biofuel, Biobutanol, Biohydrogen, Lignocellulosic bioethanol)
Climate Change (GHG emission and control, CO2 sequestering)
Environmental Biotechnology & Bioengineering (Industrial waste management – solid/liquid, Bioremediation, Resource recovery, Composting/Vermi-composting)
Food Biotechnology (Food fermentation, Pre- & probiotics, Nutraceuticals)
Industrial Biotechnology (Biomass to chemicals and fuels, Production of Industrial enzymes, Organic acids, Amino acids, Biopolymers, etc)
Intellectual Property Right resourcing and management
Rural health and urban policy
Technology incubation, outsourcing and management
The Centre carries out contract research and consultancy through its dedicated team of national and international experts and also organizes education extension services, training programs and workshops.